Have you heard about
Ravelry
, a social network site for knitters and crocheters? I know I've raved about it in class, and now I want you to know I started a group JUST FOR YOU! Join me in the
LMB Designs Group
and meet fellow students. Ask questions about patterns and techniques, share photos of your projects, and see who else is making what you're making!
What's a Ravelry?!
It's like Facebook, but for fiberistas! Over 4 million people from all around the world have joined Ravelry. Once you have your free account set up, there are lots of fun things you can do:
You can keep track of your FOs (that's "finished objects") on your project page, upload photos, link to the pattern, and make notes on how you made the project. You can also keep track of your UFOs (unfinished objects) here.
You can search and purchase digital patterns. The advanced search technique is so cool- you can search by type of project, weight of yarn, yardage of yarn, fabric characteristics (such as cables, lace, colorwork), difficulty rating of pattern, and whether or not it's a free or paid pattern.

I have a shop with all of my designs here.

You can keep track of what yarn you have in your stash, so when you're ready to make your next project you know what you have to use.
You can participate in chat groups (Forums), "friend" people, and email other Ravelers within the app.
Help, I'm confused!
Don't worry, Ravelry has
a short video
explaining how you can get started and some of the more popular features of the site. Ravelry is flexible enough to let you use
only the features you want, whenever you want.
Facebook can't beat that, right?
Are you on Ravelry?
I sure am! My username is
LMBDesigns
and you can
view my profile
and add me as a friend. If you
join my group
, you can meet other people and ask for help about any of my patterns. Make sure you introduce yourself and say "hi."
Come join me on Ravelry and let's knit together!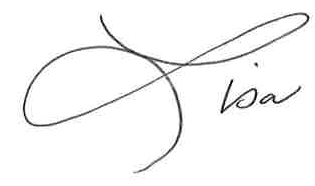 Lisa M. Barnes
LMB Designs